The Magic of Backdrops
This page is dedicated to the magic of backdrops, especially when they are used in combination with Pocher models.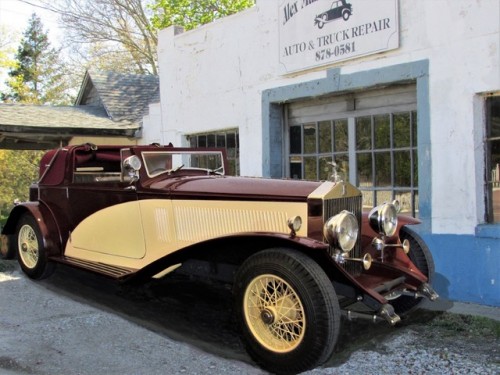 A handsome sedanca is shown in front of its home.
DMC Double-Six is hanging out in New York, but with some refinements.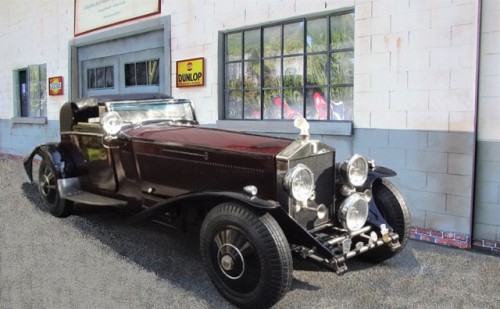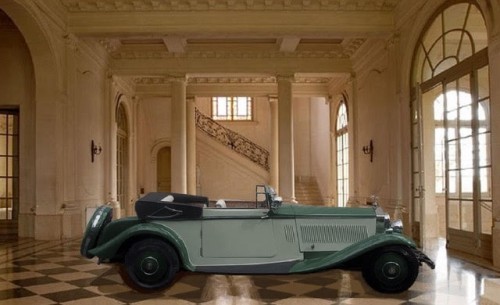 An old friend in a handsome showroom.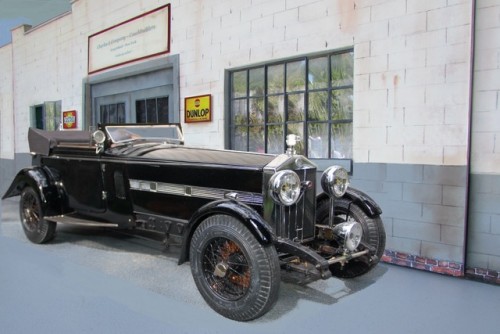 The DMC S-12 seems to have found its way to New York.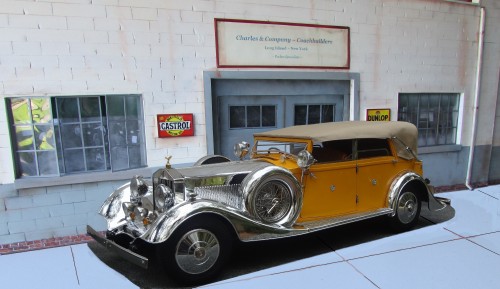 The Star of India is hanging out at the same garage.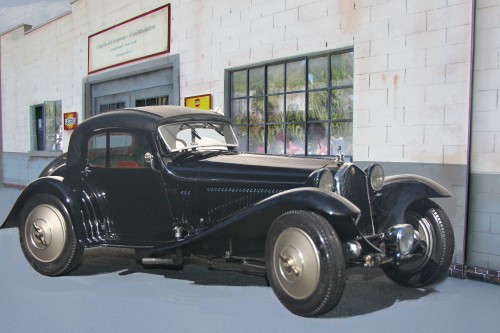 And the Alfa Coupe-Spider is keeping the Rollers company,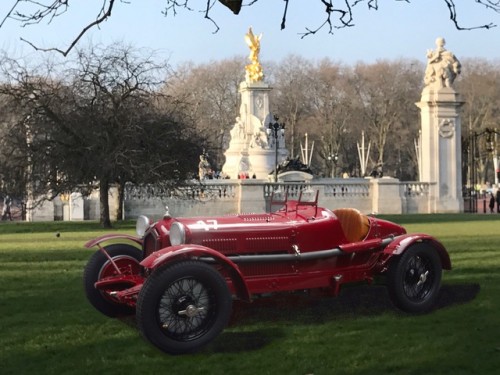 Earl Petrikin's Monza fits right into London.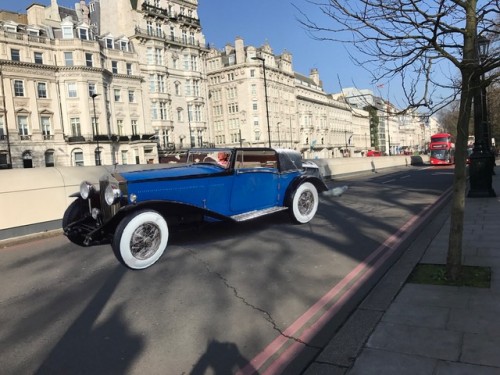 DMC Long-wheelbase Sedanca seems to have attracted a famous driver.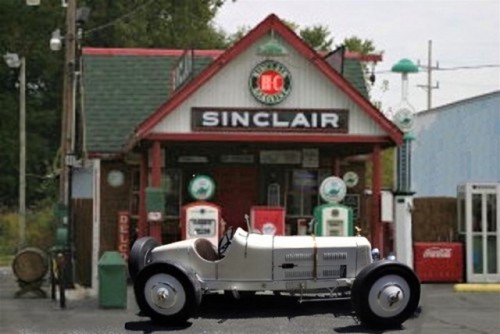 Seven liters of RR engine need a fair amount of fuel.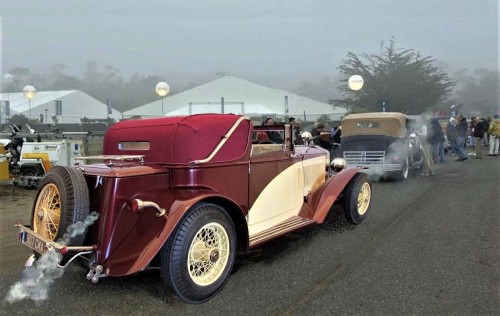 Good heavens! Look what's at Pebble Beach!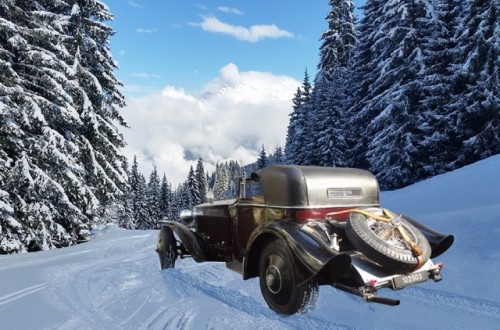 The Double-Six romps in the snow!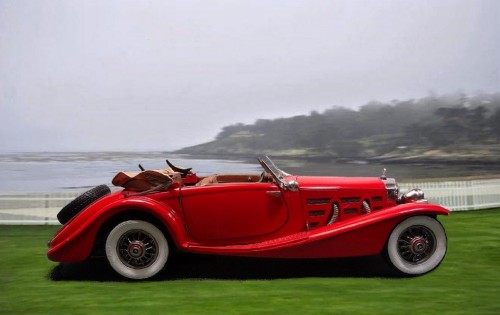 Even a restoration can do some traveling.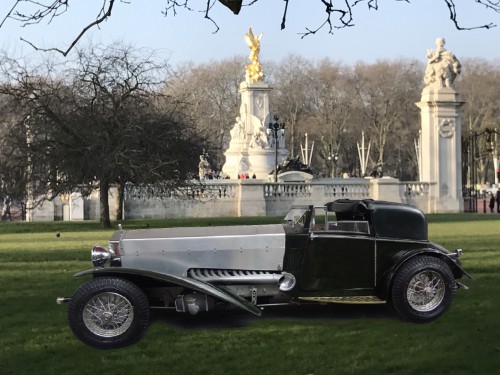 The Allison might have been a bit loud for London. . . .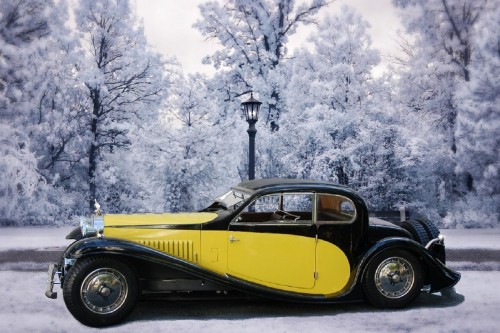 . . . . but a Bugatti in a snowy park cannot offend anyone.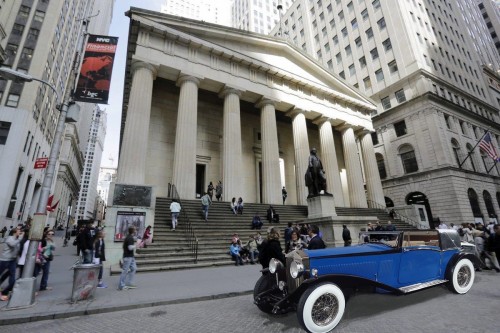 Federal Hall, across form the New York Stock Exchange . . . perfect venue for the LWB Sedanca.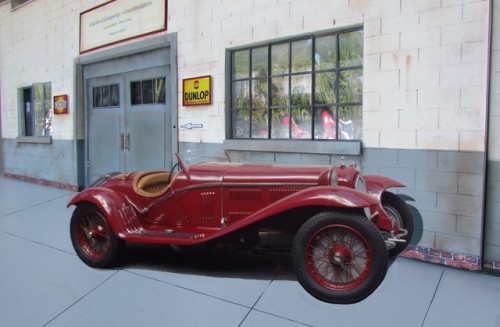 Seems to be a lot of traffic at that garage in New York.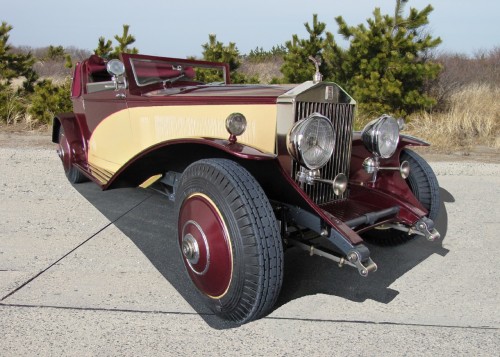 Ready to climb in and drive away . . .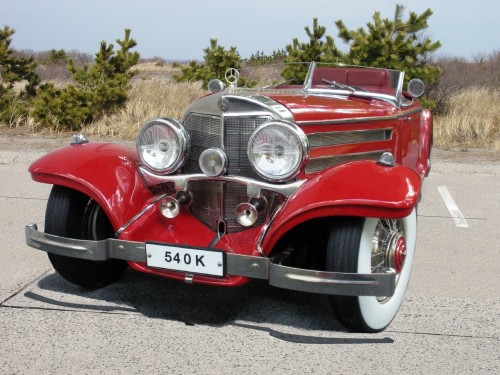 Holy poops! Been a while since this Spezial Roadster was front and center.
Wow! Even the DMC Flying Star is out cruising.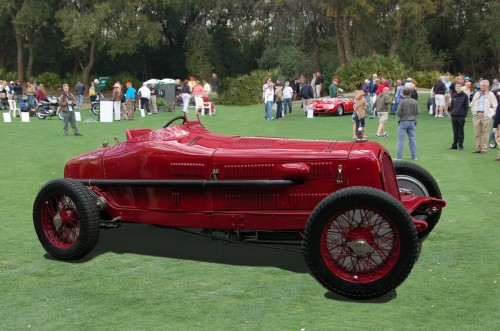 The DMC Bimotore at Amelia Island (virtually) where it has been twice (physically). How can those
people not turn around and stare?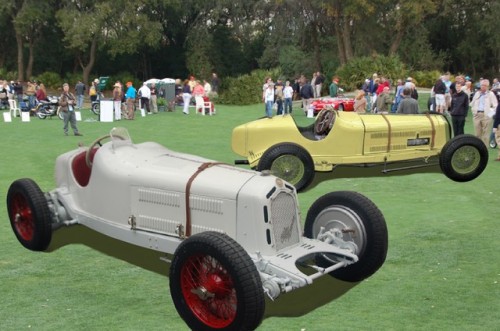 Ah, they were all staring at this pair of beauties.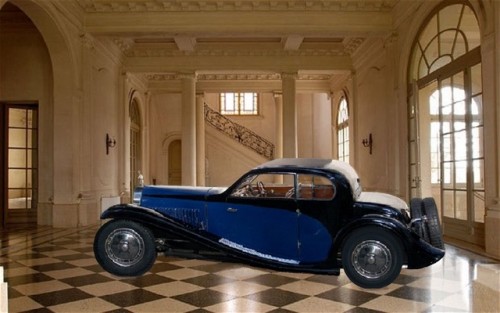 Finally, in a setting befitting a Bugatti.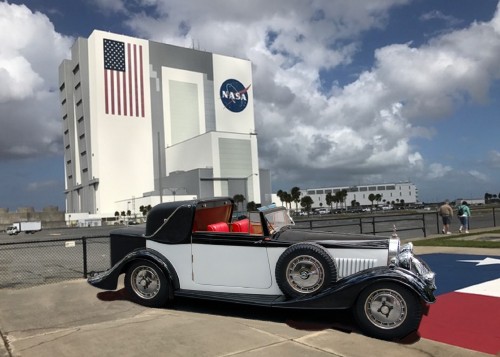 A good example of VIP parking.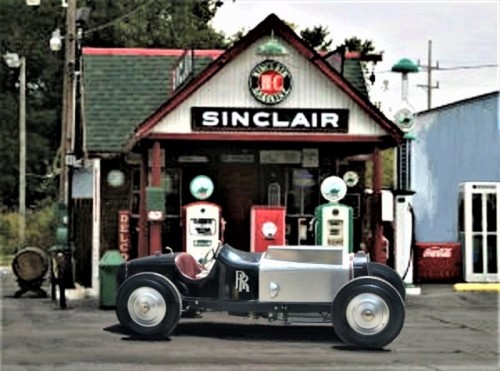 For the Elves, this image is the cat's pajamas. One can almost smell the gasoline.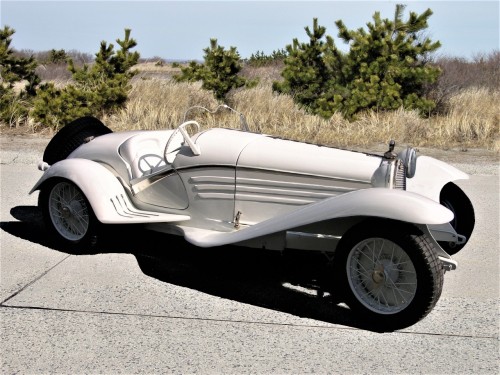 Wasn't this car just in London? Anyhow, the Flying Star is a star wherever it appears.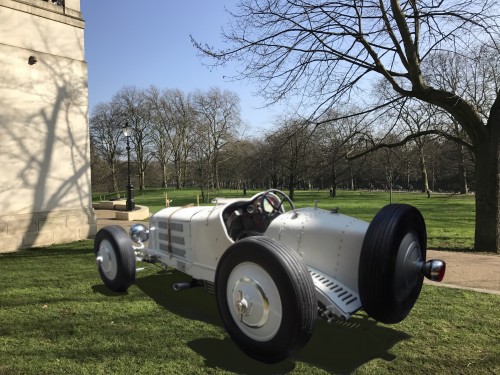 Wait a minute, wait just a minute. What scale is this thing?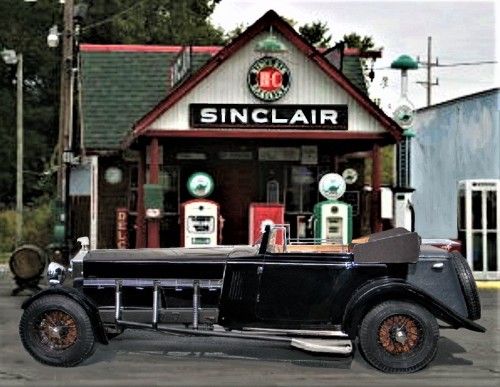 Any service station's dream customer. From the looks of it, the car owner may not only drain the storage
tanks but also need a muffler!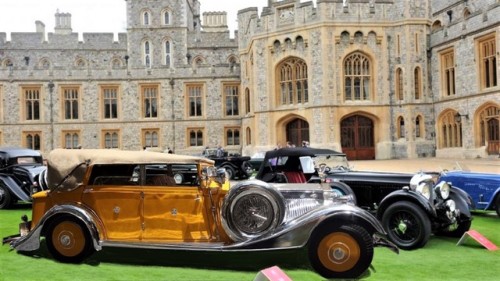 Hangin' in the hood with his best buds.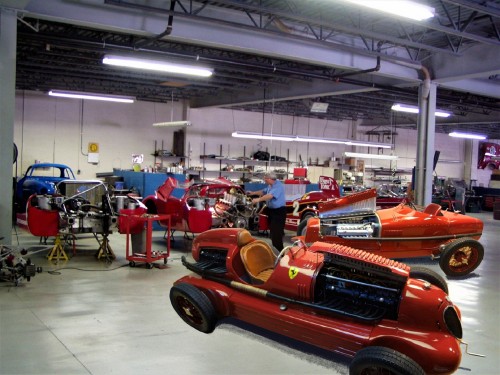 Bimotores A and B visiting New York.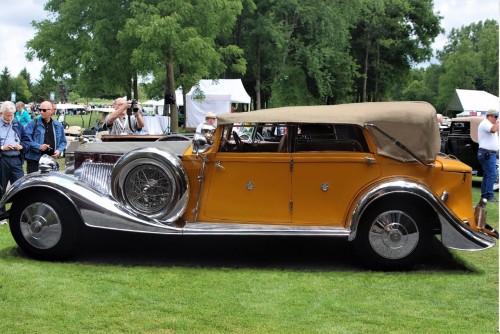 The Star of India mixing with an appreciative crowd.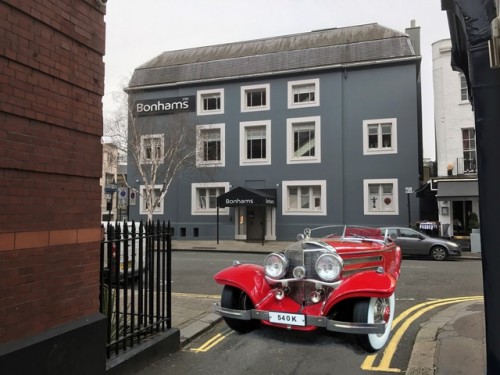 Just the sort of thing one hopes to run into when walking the streets of London.